Maria Rúbies Seminars
on Educational Research and Innovation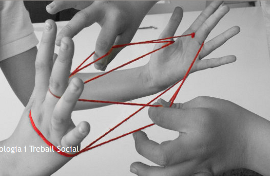 Initiated in 1995, and taking place every two years, the Maria Rúbies Seminars intend to support and disseminate all the experiences and innovative projects and research that have an impact on education in this region, in its broadest sense and at any level of education.
Recipients are all professionals and professionals in various fields related to education: teachers, social workers, teachers at all levels and areas, educators, psychologists, students, educational researchers, etc., linked together with the common goal of improving education.
This conference was organized in memory of the mathematician and teacher, Maria Rúbies in order to keep her momentum permanent in everything that means new contributions to educational updating and research.
Last modification: